INNOVATIVE RETAIL EXECUTION
Elixir's Retail Execution will help your organization exceed customer expectations. Watch the video to get a first impression on what we can offer you.
PLANOGRAM CHECK WITH PICTURE
With Retail Execution for HubSpot, you will be able to add a picture to a planogram check and annotate that picture. The planogram check and picture will be sent to HubSpot once a store visit has been completed.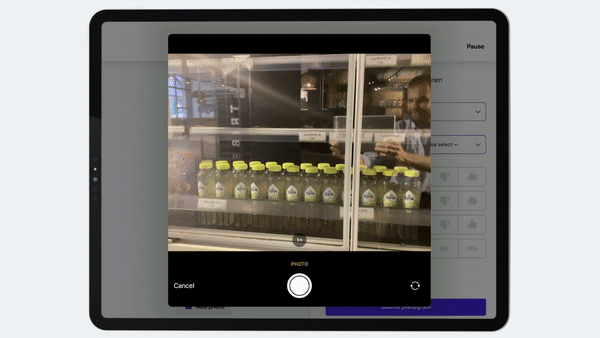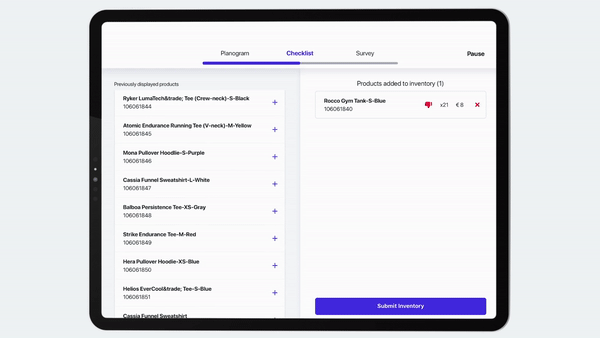 Checklists & Surveys
During the store visits, sales reps will be able to use checklists to give more information on the current inventory. And surveys can be used to get the required information from the contact person at the store.
OFFLINE FUNCTIONALITY
You read that right! Since we know that sales reps won't have the best connection in every retail store, we made sure that the app can work offline. All the data you've entered, will be saved locally, and sent to HubSpot once connection has been restored.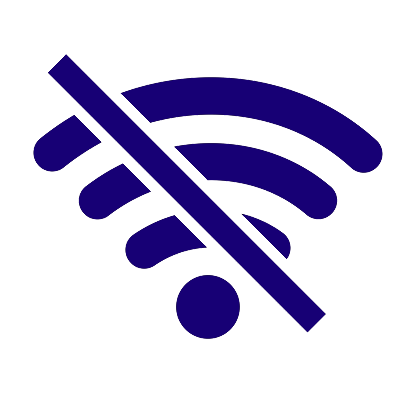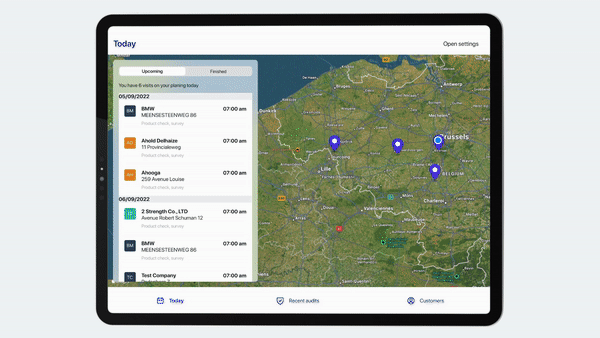 OVERVIEW OF PLANNED VISITS & Navigation
All the store visits of a sales rep that are planned for the current day, will be shown in the homescreen. And with a single click, they will be able to navigate to the selected retailer.
Connected to HubSpot
Like we mentioned above the sales reps will be able to use HubSpot data thanks to the mobile app. But what is also great is that we send data from the app to HubSpot!

So inside of HubSpot you will be able to see your planogram checks, checklists, surveys & more. Which then gives HubSpot users the opportunity to use it for Sales, Marketing & Service.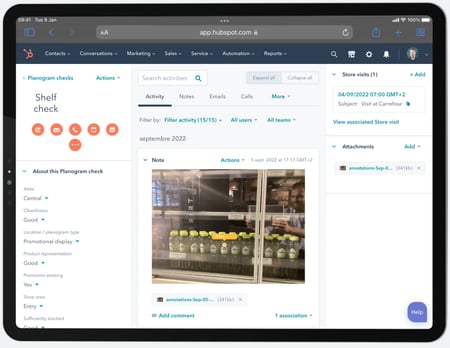 FAQ
Does Retail Execution for HubSpot connect to HubSpot?
Yes, HubSpot data is retrieved and shown in the app & all changes that are performed in the mobile app will be sent to HubSpot.
What are the benefits of Retail Execution for HubSpot?
Store visits will become more efficient & more enjoyable for your sales reps. This will result in more store visits per day and your brand being as consistent as can be.
How much does Retail Execution for HubSpot cost?
The app costs 30 euros per user per month.
ex: a company has 20 users, they will pay €600 per month.
Who is Retail Execution for HubSpot made for?
FMCG companies: with branded products: food, beverages, non-food;
OTC (Over the counter) pharma companies with branded products;
Branded consumer durables selling through retail channels;